Best Places to Eat Bristol Rhode Island
Bristol, Rhode Island is a beautifully quaint town set between the Mount Hope and Narragansett bays. This waterside town exudes charm and welcomes visitors year round, especially around the Fourth of July; Bristol has the longest running Fourth of July parade in the country.
There are countless restaurants in Bristol, each with their own personality, so to narrow down your options here are the best places to eat in Bristol, Rhode Island.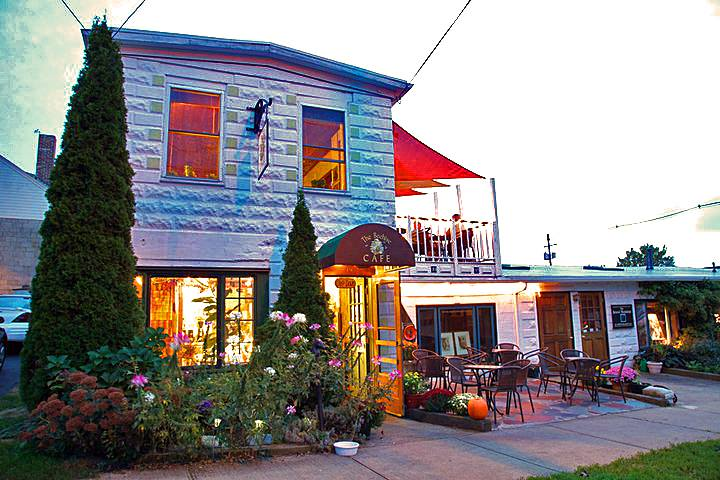 Beehive Cafe is a homey Bristol staple that prides itself in their locally grown, all natural dishes for breakfast, lunch, and dinner. This casual spot allows you to order and pay inside and your food will be brought to you whether you decide to eat inside, outside, or on the patio balcony enjoying views. Be prepared to wait if you come at peak hours of the day, but it is worth it.
My Go To Dish: Butternut Squash Sandwich
Best Meal Offering: Breakfast
Biggest Perk: Locally grown, natural food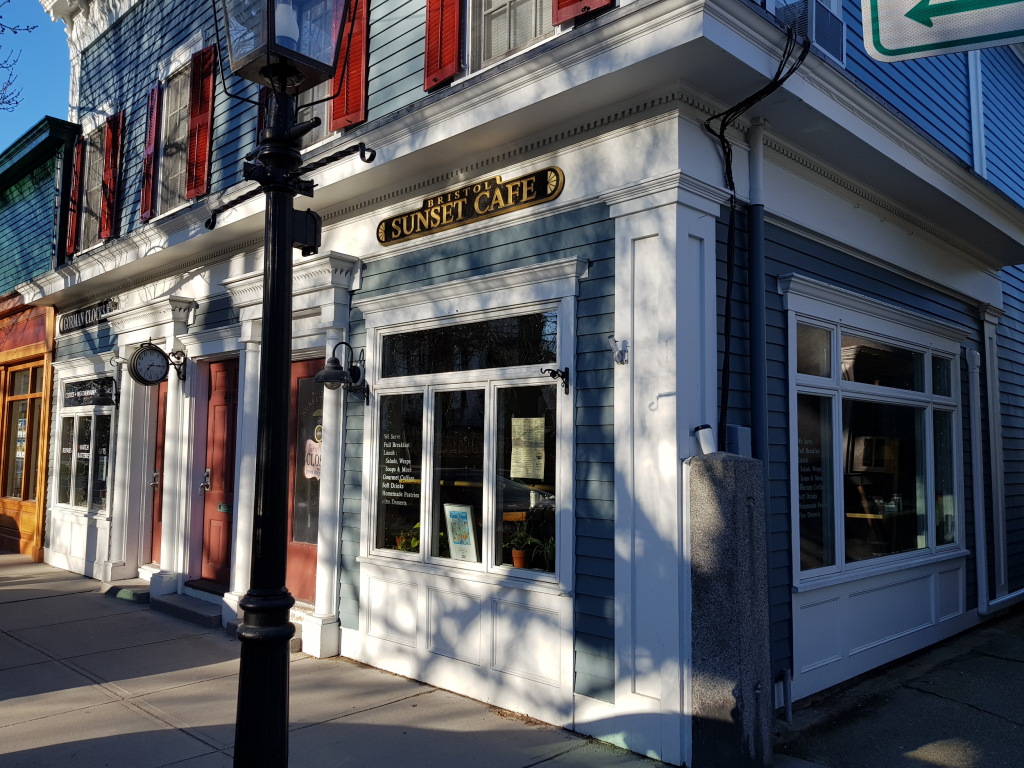 The Sunset Cafe is a breakfast and brunch spot that offers a cozy atmosphere to pop in and get a delicious homemade pastry to go, or to sit down and enjoy your meal. As you walk down the main drag in Bristol, Hope Street, you will be beckoned inside by the smell of coffee and pastries.
Locals love this restaurant and so do we, Brandon and my first official date was at Sunset! Don't be surprised by the lines forming outside the door on a Saturday or Sunday morning; get there early to avoid the crowds.
My Go To Dish: Any of the omelettes!
Best Meal Offering: Brunch
Biggest Perk: Friendly service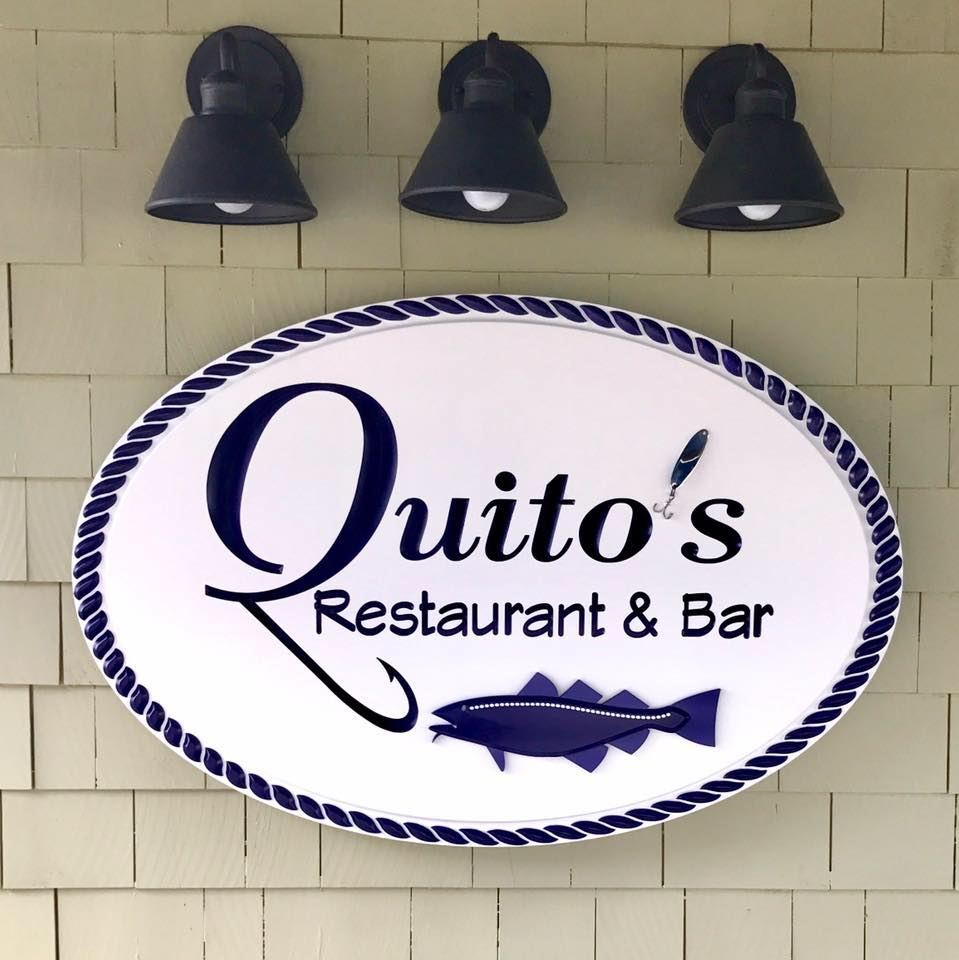 Quito's is a lunch and dinner spot where you can either grab and go from the take out counter or stay and enjoy the charm. This restaurant is located right on the water and specializes in seafood dishes which are always local, fresh, and delicious.
Whether you sit inside or outside on the Patio Bar, you'll feel as if you're rocking on a boat as you gaze out over the Narragansett Bay. Quito's is closed during the winter months so make sure to plan your trip accordingly.
My Go To Dish: Clam Cakes
Best Meal Offering: Lunch
Biggest Perk: Bayside Views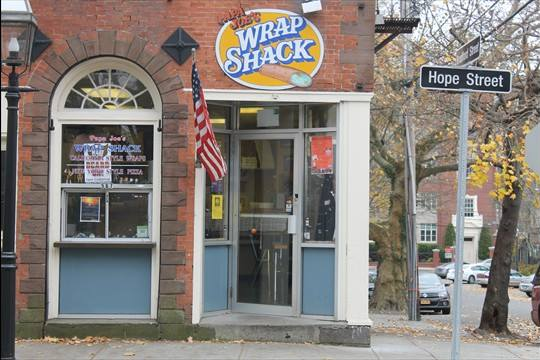 Papa Joe's Wrap Shack, or as locals affectionately call it, Wrap Shack , is a quirky must-go-to while in Bristol. This low key dive restaurant isn't afraid to stand out among the rest of the restaurants in this area.
Entering Wrap Shack is an experience of its own with the walls clad with newspaper cut outs, picture frames, and magazine covers. Once you account for the unique and delicious wraps and pizzas, you have yourself a winner.
My Go To Dish: Buffalo Chicken Wrap
Best Meal Offering: Lunch
Biggest Perk: Cool Aesthetic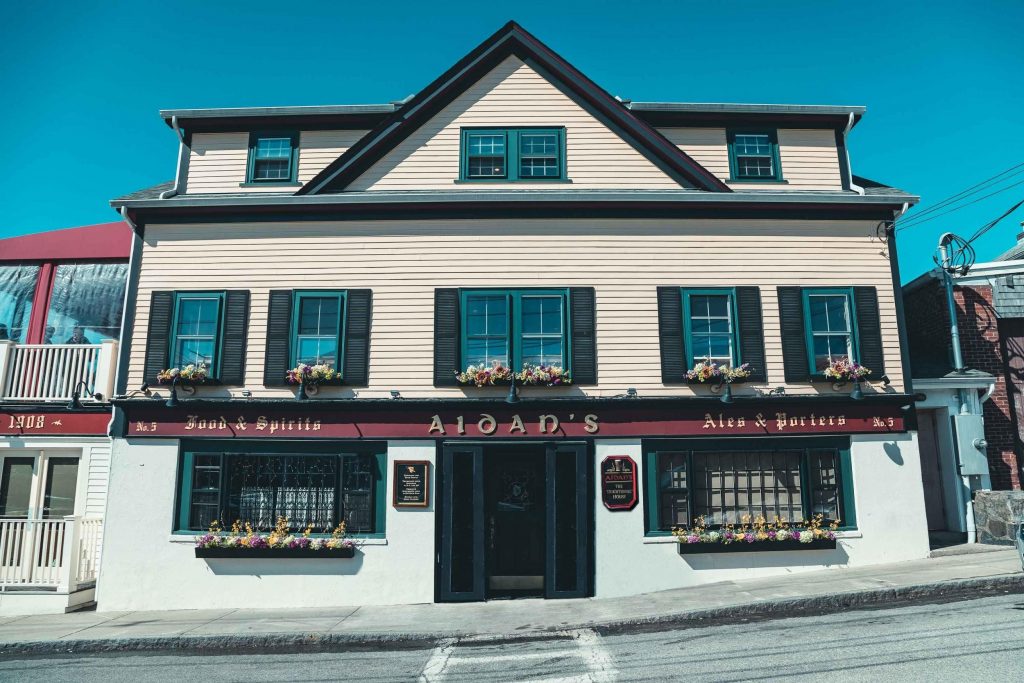 Aidan's Pub is a Bristol favorite offering American and Irish styled dishes for lunch and dinner. With two floors, indoor and outdoor seating, and a full bar, Aidan's accommodates your every need.
Along with the great draft beer selection and food, you can often find live music to spice up your average dinner out. You can cozy up to the roaring fire in the winter or enjoy the balcony deck in the summer. Stay late to see how Aidan's transforms from a neighborhood restaurant into a popular spot for college students.
My Go To Dish: New England Clam Chowder
Best Meal Offering: Dinner
Biggest Perk: Lively atmosphere
You Will Eat Well in Bristol, RI
Among the amazing scenery and people, another beauty of Bristol is that there are so many restaurants to choose from so I hope this guide helps get you on the right track when visiting Bristol for the first time. Definitely check out the other amazing restaurants Bristol has to offer and let us know your favorites!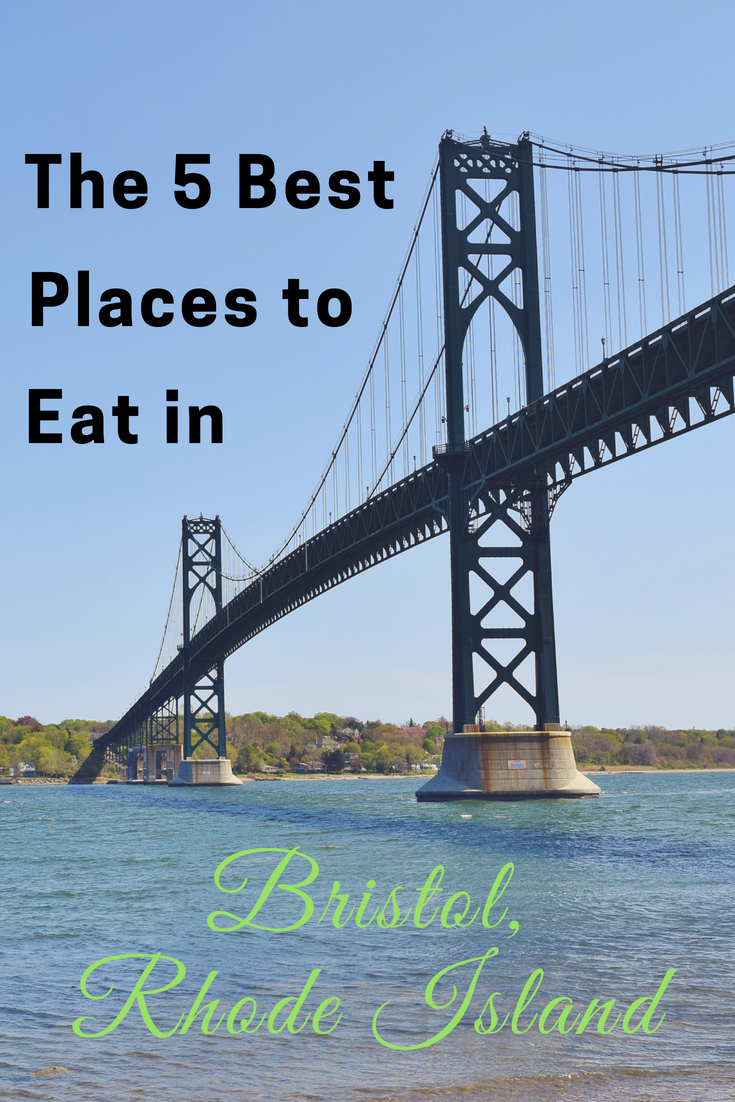 Check Out Our Most Recent Posts!
Subscribe to Our Weekly Newsletter!