Can You Travel to Cuba as an American?
Since the embargo enacted in 1962 that eliminated trade between the United States and Cuba, traveling to Cuba was near impossible for American tourists. This began to change in 2014 as the Obama administration re-established diplomatic ties with Cuba and once again made it possible for Americans to travel to the beautiful island just 90 miles from Key West.
As of mid-2018, traveling to Cuba has become a confusing ordeal that is shrouded in legal jargon meant to dissuade the common tourist. That being said, you can very easily travel to Cuba as an American citizen. You don't have to go with a tour group or on a cruise; you can travel on your own like you would to any other country. In this guide, we will highlight exactly how to travel to Cuba as an American.
What are the Requirements to Travel to Cuba?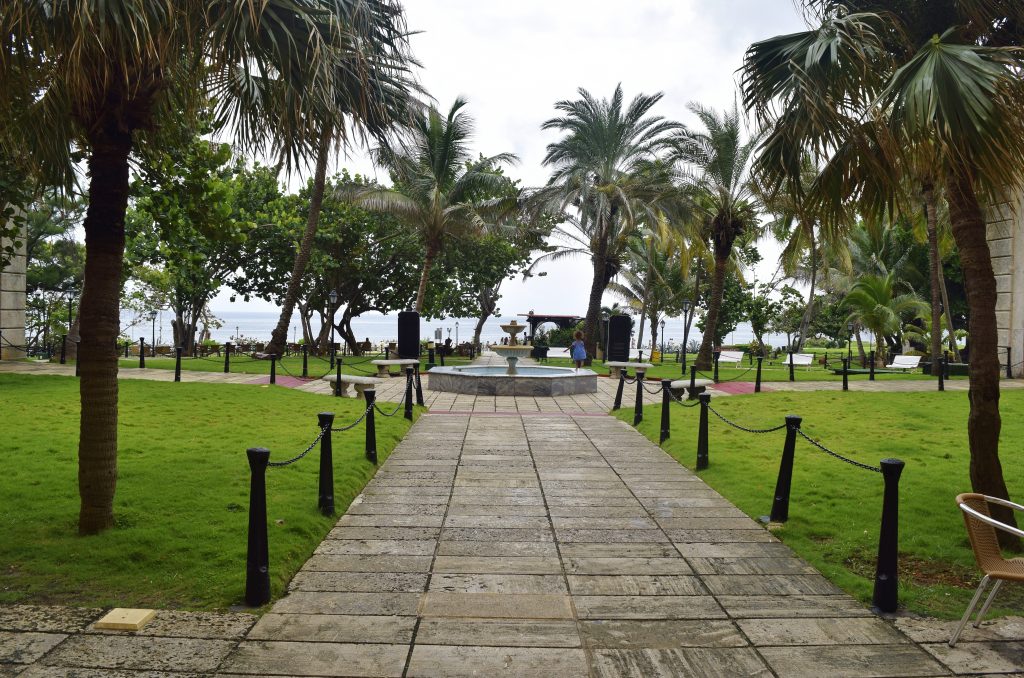 You may not by any means travel to Cuba as an American citizen for "tourism." I put this in quotes because this is where the legal jargon gets hazy and scares people from booking their flight. If you want to travel independently on a flight from the United States to Cuba, you must be traveling under one of 12 different categories as listed below:
12 Categories of Authorized Travel to Cuba:
1. Family visits
2. Official business of the U.S. government, foreign governments, and certain intergovernmental organizations
3. Journalistic activities
4. Professional research and professional meetings
5. Educational activities
6. Religious activities
7. Exhibitions
8. Support for the Cuban People
9. Humanitarian projects
10. Activities of private foundations or research
11. Exportation, importation, or transmission of information or information materials
12. Certain export transactions that may be considered for authorization under existing regulations and guidelines
Requirements for Travel to Cuba
The "loophole" in the current system is item number 8 in the above list; support for the Cuban people. To travel under this category there are some simple guidelines you must meet that are within usual tourist activities.
You must keep a full time schedule of a broad range of activities that are considered as support for the Cuban people. What you must avoid is spending any money at government owned establishments including hotels and restaurants. It is difficult sometimes to know if it is a private restaurant or a government restaurant, so to stay on the safe side just ask someone before sitting down.
For lodging, Airbnb is booming in Cuba – there is no shortage of 5 star houses to stay in and for very affordable prices. The Airbnb we stayed in was incredible – it was spacious and clean, and located right on Plaza Vieja with a balcony overlooking the square. For an apartment in any other city, it would have cost a fortune to rent for the night but in Havana it was very reasonable.
Along with lodging, Airbnb offers experiences that are run by locals that are fascinating. Take a look at what is offered and if it grabs your interest, go for it. Erin and I went on three Airbnb experiences when we were in Havana and we had an incredible time on all of them.
Otherwise, spend your money at art museums, for dance lessons, at a jazz club, or any of the other numerous privately run experiences you come across. There are many different forms a local experience can take, but an example of a local staple in Havana is Fábrica de Arte Cubano, or "Cuban Art Factory" which is an art museum with many different sections including a night club, restaurant, and theater.
Planning and Packing for Cuba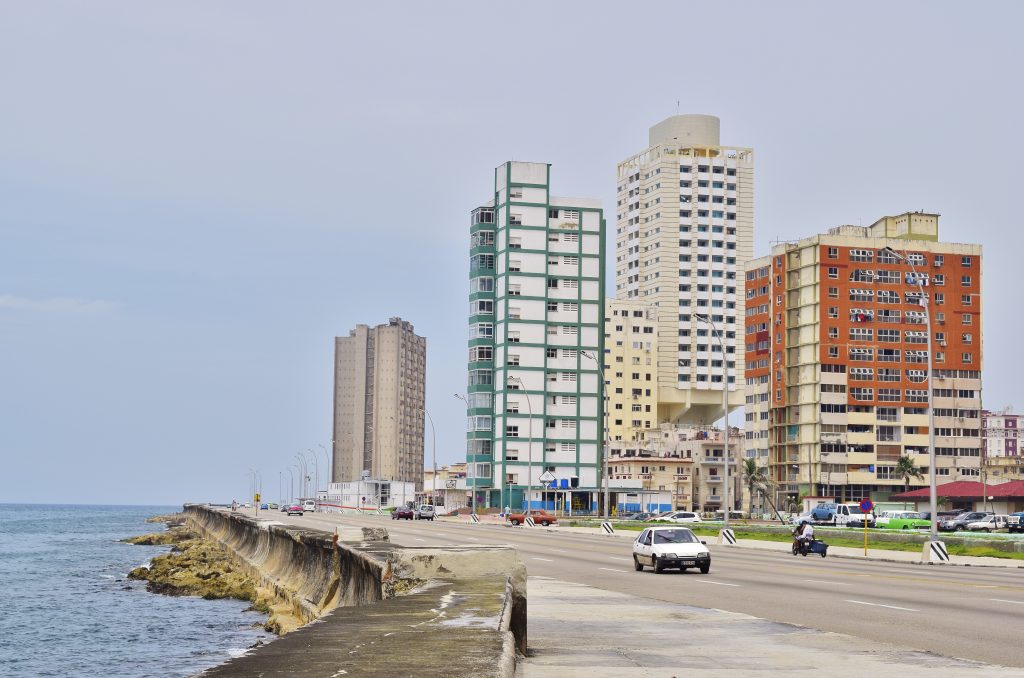 Cuba is an island that is seemingly trapped in time from the late 1950's with old-fashioned cars and beautiful, crumbling houses which is a huge part of the allure for tourists, myself included. However, with this antiquated infrastructure come certain issues that travelers need to be aware of.
Financial Planning for Cuba
American ATM cards and credit cards are not accepted in Cuba, so you must bring cash with you that will cover your entire trip. You can't exchange USD for CUC or CUP (the two different Cuban currencies) in the U.S. so you will have to wait until you arrive at the airport.
Exchange rates for USD are different than other currencies; there is a 10% tax taken from USD where on other currencies it's just the exchange rate at the given time. We brought Canadian dollars but found out that at that particular time the Euro was more favorable in the exchange rates. These are always fluctuating so it's difficult to know what currency to bring. However, as a rule of thumb, every time you exchange money you are losing more so try to minimize your transactions. Many people we know just exchanged USD for CUC and the exchange wasn't terrible.
When you exchange currency, you will be receiving CUC which is the Cuban Convertible Peso. This currency just tracks the USD, so no matter how the market fluctuates 1 CUC = 1 USD. Make sure that the person hands you CUC and not CUP; CUP is worth much less, with an average exchange rate of 1 CUC = 25 CUP. It will say "pesos convertibles" in bold letters on CUC bills.
When you're at the airport, pull out at the very least money for a taxi to get you to where you're going. A taxi to Havana should only cost you 25 CUC – make sure to set the price with the driver before you get in the car. It is a society where negotiation is king, so haggle the price down and if a driver is being unreasonable, don't be afraid to walk away, There are plenty of other cabs waiting for you.
How to Navigate the Airport
We were curious about the logistics of navigating the airport because traveling to Cuba is different than most other places out of the US. First of all, for United flights in Newark there is a separate area that you are supposed to check-in at for flights to Cuba. I can't speak to how other airlines function because we only flew United.
Once you are at the Cuba check-in area, you will have to buy your Cuban visa if you didn't arrange for it ahead of time. The only advantage to getting the visa ahead of time is it may be cheaper; at time of writing, a 30 day tourist visa to Cuba bought at the gate for United is 75 USD .
When you have purchased your visas, you get in line to check-in. There was nothing different about this check-in process than any other we have ever experienced. We were not asked why we were traveling to Cuba or any other out of the ordinary questions. This was much to our relief, because we were thinking we might have to produce our itinerary and plead our case for wanting to support the Cuban people. However, I would definitely advise you to have it with you in case someone asks just in case.
Arriving back in the US was a similar experience; we were asked by the customs agent where we were traveling from and if we were bringing anything back. Without a second glance, he stamped our passports and slid them back across the counter to us. Easy peasy.
If you are interested in earning free flights through mileage hacking, check out this article and start earning today.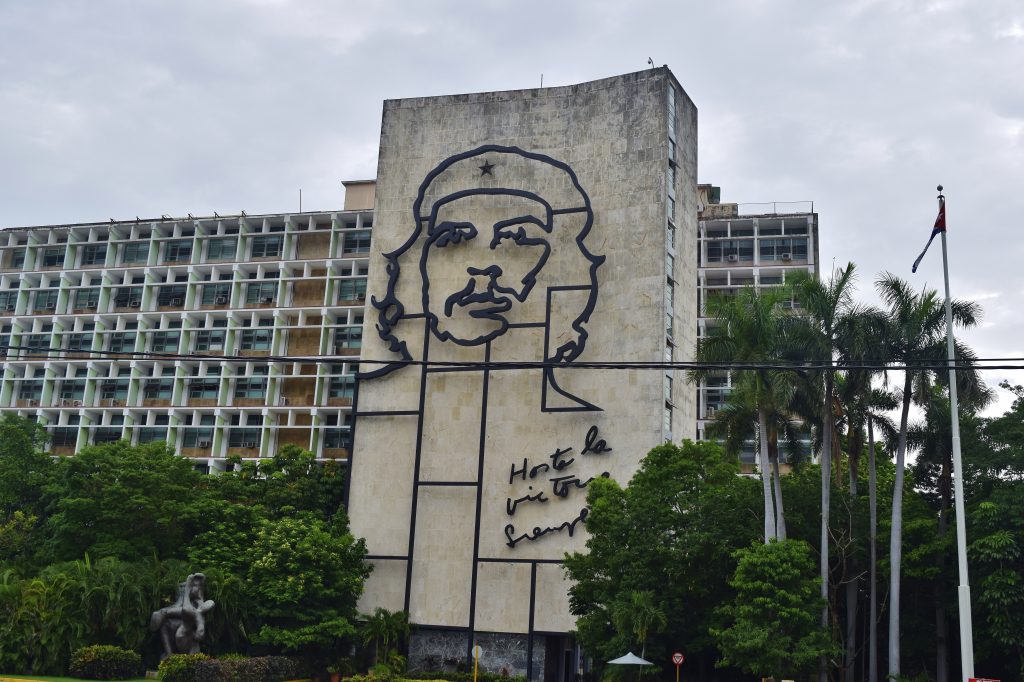 As of writing in mid-2018, it is very easy to travel to Cuba as an American. If you follow the guidelines laid out above, you will have no issues getting to or from Cuba. As long as you put together an itinerary that is a full time schedule with only local, privately owned businesses on it, have enough cash to last you through your trip, and most importantly have your passport, you're good to go!
We had an incredible time on our trip to Cuba and we highly suggest you go; once you get past the small amount of red tape it will be smooth sailing!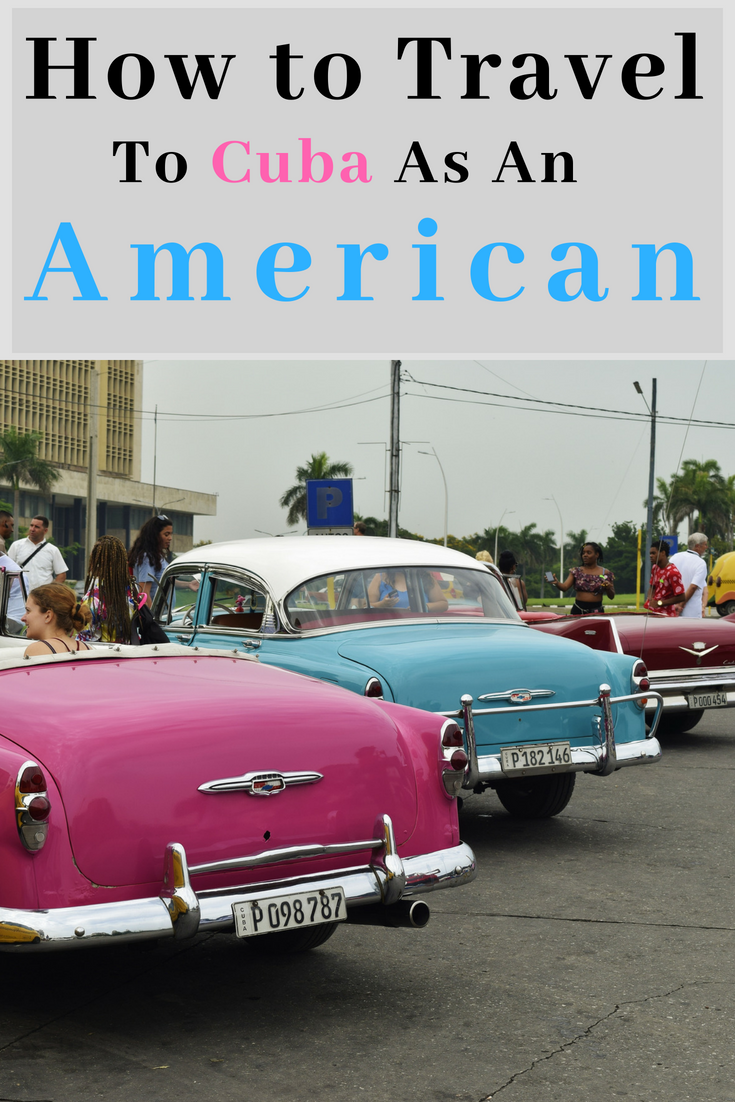 Check Out Our Most Recent Posts!
Sign Up and Receive a FREE Packing Guide!
Sign up for our weekly newsletter and receive the free packing guide "The 5 Essential Tips Before You Pack For Your Text Trip"