Let's Start Earning Some Almost Free Flights
Most of us at some point or another have heard someone boasting about flying for free on their last trip using their "miles" or "points". Wanting to appear in the know, you offer a small congratulation and skirt the topic as much as possible. If you do inquire, the conversation immediately diverges into the specific details of the travel hacking at play to score the free flight.
While you appreciate the enthusiasm, the conversation has become confusing and very in depth, and you decide that mileage hacking must be too difficult for someone who knows nothing about it. However, you wish there was an easy way to land free flights.
While mileage hacking can get seriously involved, the basics are really pretty simple. Today, right now while you're dreaming of free flights, you can begin mileage hacking with no previous knowledge on the subject! Are you ready to start working to get free flights anywhere in the world? Follow these 5 steps and start earning miles!
Introduction to Travel Hacking
First off, while mileage hacking dramatically reduces the flight fare, you still have to pay some money in the form of taxes and fees. So whenever you hear someone talking about how they travel hacked a free flight, they aren't completely telling the truth.
This isn't meant to be deflating; taxes and fees can be very low. Depending on the flight and the airline, taxes and fees could be anywhere from $5 to $200. This something to be aware of when you are booking an award flight, but let's not get ahead of ourselves! Mileage hacking reduces the price of airfare immensely and can be incredibly rewarding once you start building up some points.
**This article references miles and points interchangeably, as they are referring to the same thing. Both are referring to the rewards that you are receiving that you can book award flights with.**
Sign Up For a Travel Rewards Credit Card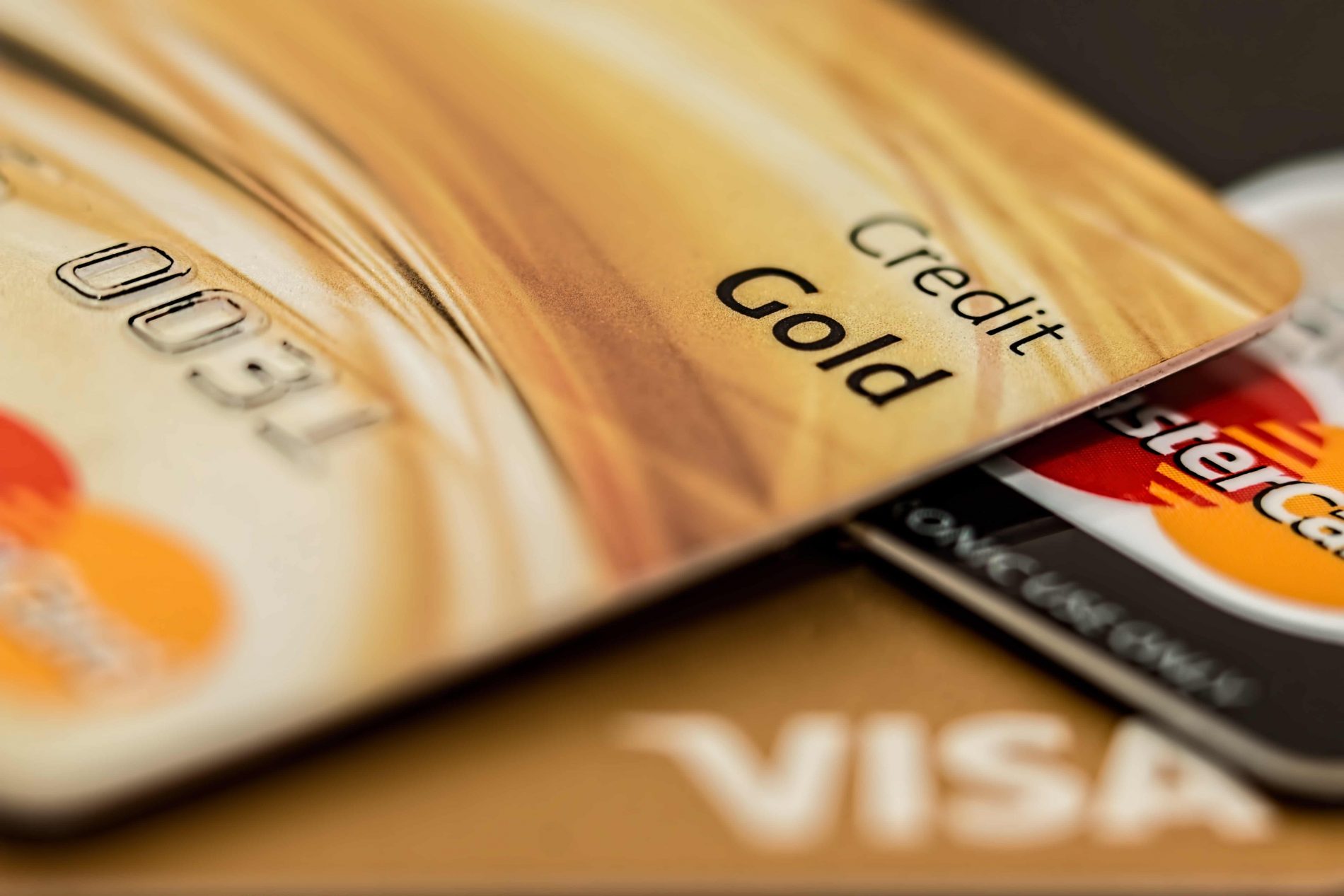 Credit cards are the fastest ways to attain miles and points that will enable you to start booking award flights. However, before we go any further, I must clearly state that credit cards are a very serious matter. If you mismanage your credit and run up balances that you can't pay off, the interest on the cards will put you in a deep hole of debt that is very difficult to dig yourself out of. So, before going forward with any of the suggestions given below, make sure that you are managing your credit wisely and regularly monitoring your credit score. Mileage hacking will mean nothing if you get yourself into credit card debt!
To get travel rewards from your credit card, you need to sign-up for a travel rewards credit card. There are many different options for travel credit cards, and the card you get will depend on your lifestyle, and also your credit score. Some cards are entry-level and most people will get approved, and other cards have more benefits but require excellent credit scores. You will have to evaluate where you are at and try to find a card that suits your lifestyle and needs.
Part of this search will include looking for the best sign-up bonuses. Sign-up bonuses can be one of the fastest ways to get a large amount of miles. Just like any great job, a credit card should come with a signing bonus to sweeten the deal. A typical sign-up bonus will read something like this, "Earn 50,000 bonus points after you spend $1,000 dollars on purchases in the first 3 months from account opening." Make sure the amount you need to spend in the three months is not more than you would normally spend, or else the offer is not worth it. Remember, the last thing you want to do is go into debt chasing credit card points.
There are many resources that will give you information, but the best website I have found is The Points Guy. The reviews are incredibly in depth, and the suggestions are spot on. Browse through the articles on this site (make sure to look at current articles – credit card offers are constantly changing) to try to make an informed decision on what travel card is right for you.
Personally, my favorite card is the Chase Sapphire Preferred. This card is not entry-level and has an annual fee, but the rewards are phenomenal. It's no surprise that The Points Guy highly recommends the Chase Sapphire Preferred card.
In summation, choose a travel rewards credit card that suits your needs and has a sign-up bonus that is within your normal spending limit. Cash in on travel purchases, and depending on the size of the sign-up bonus, you'll have enough points to book your first award flight! That wasn't so hard, was it?
Sign Up For Airline Points Programs
Just about every airline has a frequent flier program where you can earn miles, and best of all, they are free! At the most basic level, you can use these programs to earn miles for any flights you take with the airline. No matter how you book the flight, you can earn miles from your flights (the only exception is award flights). This is where the term miles came from; every mile you fly in the air correlates to a number of miles that you earn with the airline that you can later redeem for award flights.
There are a lot of airlines out there, so it might be overwhelming to sign up for them all right at first. If you want to you could, but I would suggest identifying the airlines that you most commonly use and sign-up for their programs. A good way to decide this is to look back at all the flights you have taken in the last 12 months. If you can, try to find the reservation email from all of those flights and have them on hand. If that sounds like a lot of work, I encourage you to struggle through and just do it; I promise there is a reward at the end of this exercise!
Once you have all of your flights, sign up for the programs correlating to the airline you fly on the most frequently. To help you in your search, some common programs are MileagePlus (United), SkyMiles (Delta) , and AAdvantage (American). Save your usernames, passwords, and frequent flier numbers somewhere safe and accessible, you will need them! If you were previously signed up for these airline rewards programs, you will collect the miles from all of the flights you have taken in the last 12 months. Yes, you heard me correctly! Most airlines will allow you to earn points on flights you have taken in the last year. If you are signing up after your flight, you generally have 30 days to sign up and still get those points. The portals to do this are sometimes difficult to find, but if you Google around enough you will find it. As an example, here is the portal for United.
If you need help requesting flight credit for trips in the past 12 months, check out our comprehensive guide here.
With any rewards program, patience is the name of the game! Sometimes it can take months for the miles to show up in your account. Don't worry; it's natural to jump straight to frustration when your rewards aren't immediately deposited in your account. I'm constantly checking my accounts when I'm expecting a large amount of miles to be deposited, so do as I say not as I do. Trust the process; the points will show up.
Travel Tip: Just about every airline out there is part of an airline alliance. Within these alliances, the airlines allow points to be redeemed to their partnering airlines in their alliance. Research the different alliances and just keep them in mind down the road when you go to book award travel!
Sign Up For Dining Programs and Shopping Portals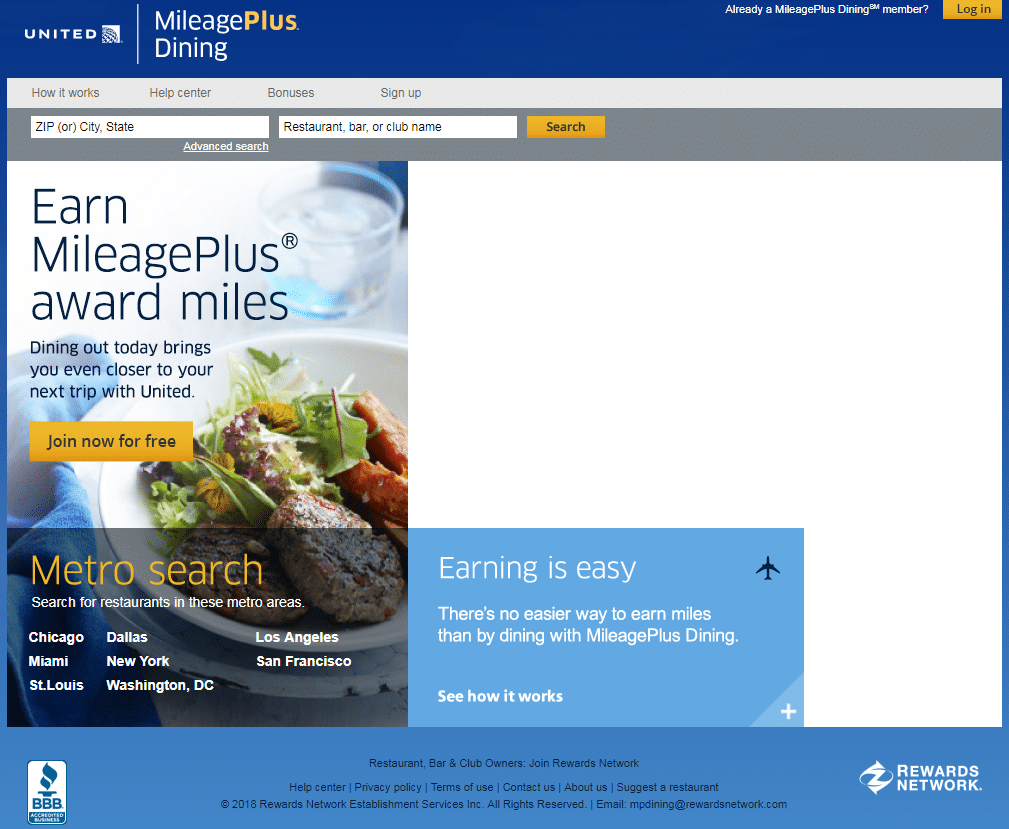 Airline rewards programs offer more than just points for every flight you take on their airlines. Most airlines have dining rewards programs and shopping portals where you can earn points. These can be great ways to earn points while you're out to eat or doing your normal shopping, just through the airline's portal.
Dining programs vary greatly, so I'm going to speak specifically about my go to dining program, MileagePlus Dining with United. Once you sign-up for the program, you are eligible to earn bonus points for dining at any restaurants that participate in the program. On the website you can search for participating locations near you where you can earn miles for every dollar you spend.
The way it works is you put in your credit card that you use for dining purchases (it can be any credit card, it doesn't have to be the airline credit card) and make sure to use that card whenever you are dining at participating restaurants. You will earn points straight to your account for every dollar that you spend. Pretty great, right?
The only drawback is that depending on where you live, there may not be many participating restaurants near you. Therefore, make sure to check out the list of restaurants in your area and make sure to start frequenting those for your date nights to start earning points!
Shopping portals are a great opportunity to score a large amount of points on large purchases. Some of the deals on shopping portals are huge; some allow you to earn 10 points for every dollar you spend!
Shopping portals are exactly what they sound like; a portal you go to on the airlines website to go online shopping with participating merchants. For example, here is the shopping portal for United. If you shop with these merchants through the portal, any purchase you make will earn you a certain amount of miles. Pretty simple!
Using shopping portals for every purchase you make isn't feasible because not every merchant that you want is listed in the portals. However, whenever you are looking to make a large purchase, check the portals and see if any of the merchants have what you need. If they do, you could earn serious points on your purchase.
Leverage Travel Hacking and Book Cheap Flights
The fact of the matter is that you are most likely still going to have to pay for your flights sometimes, even if you become a mileage hacking wizard. I'm sure there are people out there who manage to only book award flights, but for the rest of us, we are still going to be on the hunt for cheap flights. This means that it's crucial to do your homework before booking a flight to make sure that you get the best deal possible.
The best way to land a cheap flight is to be flexible. If you're flexible and can fly during the week, your fare will be drastically reduced. However, I realize that everyone doesn't have that kind of flexibility when you are trying to juggle a meager amount of vacation days. Trust me, I know you want to maximize the few days of freedom you get every year, so thankfully there are other ways to find discounted flights.
When I search for a flight, I look for flights on sites like Kayak or Momondo first to see what is available. Once I get a feel for the airlines offered and times that I would like to fly out, I check directly with the airline. Sometimes the airline will offer the lowest fare, so make sure to check before booking on a budget site. If you are trying to book an international flight for the first time, check out this article for everything you need to know before traveling internationally.
Travel Tip: While you're searching around for flights, make sure that you are in an "incognito" browser so that your cookies can't be tracked. If that means nothing to you (and no, those aren't chocolate chip flavored cookies) just make sure to be in a private browser or the fights you're searching for might go up each time you reload the browser.
Adopt a Mileage Hacking Mindset
The most important aspect of mileage hacking is the mindset. Simply put, it's the constant awareness to always have miles in the back of your mind so that you don't miss out on great opportunities that could earn you a large sum of points. For instance, when you have a big purchase to make, check the shopping portals to see what deals they are offering. When you are going out to eat and want to try a new place, check the dining programs and see what restaurants are participating in your area. If you start getting different credit cards to capitalize on all of your different spending habits, remember to use the correct card in each situation to earn you the most points.
Recently, Erin and I celebrated a birthday and we decided to invite all of our friends to a brunch. When I chose the brunch place, I wanted an awesome place that would have good food and a great atmosphere for a large party. However, I also wanted a place that I could get miles from a dining program. I picked up the bill and had everyone Venmo me their portions, and in the process not only did I earn up thousands of points for the dining program, my credit card earns me double points on all dining purchases. It was a win-win; I earned a lot of miles and had an awesome birthday.
Mileage hacking doesn't have to be confusing. It's actually really easy to get started today! If you follow these five steps you'll be on your way to earning free flights in no time. Then you'll be the one boasting about the free roundtrip flight you just booked to Hawaii!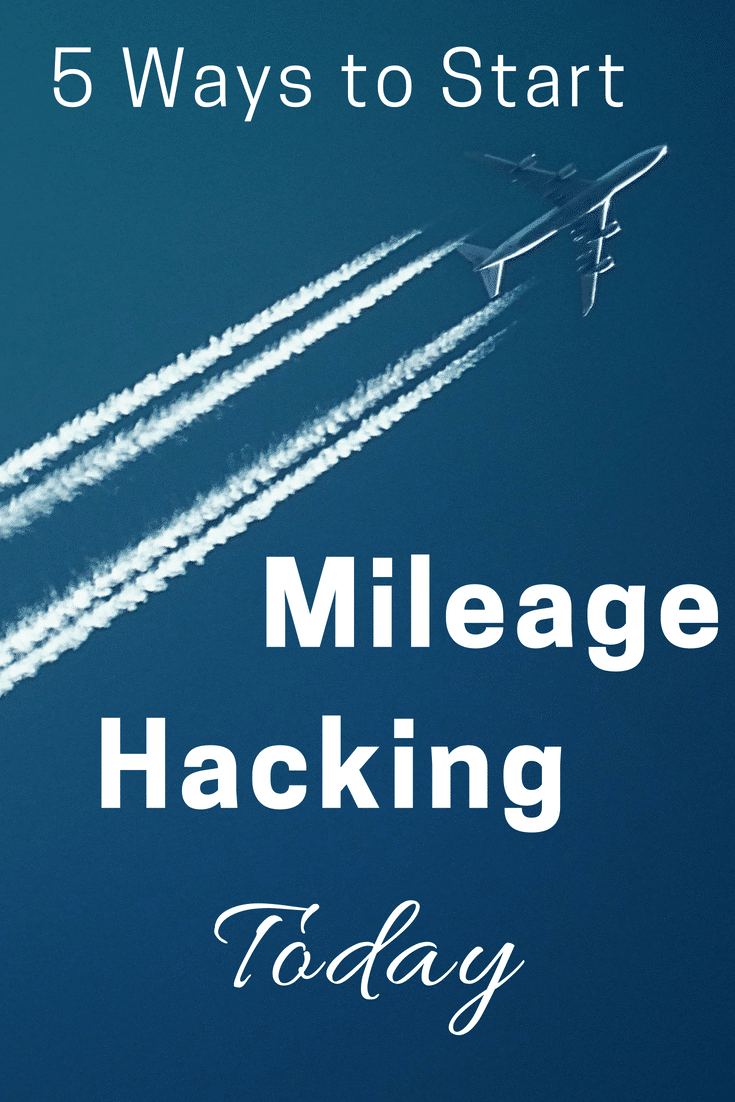 Check Out Our Most Recent Posts!
Subscribe to Our Weekly Newsletter!